Welcome to Telecom Training Associates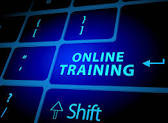 We are here to assist you in your training needs and goals. We invite you to browse our courses and delivery modes and select an area that will exceed your expectations. We have...
Click on the "COURSES" link above to see schedules!
Why should you choose us for your training? Click HERE to find out.
We need an experienced Canadian Instructor Click here for info.
22515 S. Scheer Rd. Frankfort, Illinois 60423
U.S. and International Tel. 1+(815) 469-5521 • Email: info@telecomtrainers.com
Established April 27, 2004.
--- --- --- --- --- --- --- --- ---

We are a member of the National Telecommunications Cooperative Association.
For information please visit: www.ntca.org
---
_
The leader in training and certification in telecommunications power, installation and engineering.
_ Visit TPI at:
www.tpitrainers.com
---
---

The CTT+ Certified Professional credential is awarded by CompTIA. The certification examinations are a measure of an individual's mastery of fundamental instructor knowledge and classroom performance as defined by the International Board of Standards for Training, Performance and Instruction (ibstpi).